Vehicle Considerations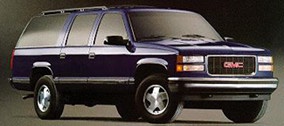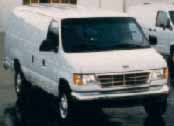 The equipment discussed previously simply will not fit into any vehicle short of a large van (Econoline), Sports Utility Vehicle (Suburban), or large cube type service truck (like a 15 foot Ryder truck). The vehicle should be non-descript and should not "advertise" its purpose or contents.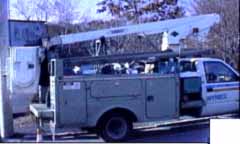 Also, a small bucket truck or cherry picker (15/30 ft) should be available, and if it just happens to look just like the trucks used by the local phone or cable TV company then so much the better.
---
| Spectrum Analyzers | Vector Signal Analysers | Demodulation | Time Domain Reflectometers |
| Antenna | Oscilloscopes | Multimeters | Craft Instruments | TSCM Specific Instruments |
| Non Linear Junction Detectors | Acoustic | Physical Search | Photographic and Imaging |
| Auxillary | Ancillary | Video | Vehicles |
---


Any comments or questions regarding this specific page?
Please feel free to sign our Guest Book

---
|
Home
|
What is TSCM
|
Types of Bugs
|
Warning Signs You're Bugged
|
|
How To Behave if Bugged
|
TSCM Threat Levels
|
How To Engage a TSCM Firm
|
|
Qualifications
|
TSCM Protocol
|
Bug Frequencies
|
Phone Taps and Bugging
|
|
Signal Analysis
|
TDR Analysis
|
TDR Tutorial
|
Wiretapping
|
Training
|
Tools
|
|
Equipment
|
OSC-5000
|
Kaiser
|
Riser Bond
|
Avcom
|
Search Rcvrs
|
|
Outside Links
|
Recommended TSCM Books
|
TSCM Reference Library
|
|
Recommended U.S. TSCM Firms
|
TSCM-L Mailing List
|
---

To be contacted for a confidential consultation
please E-mail: jmatk@tscm.com


or send a letter via US Mail to:
James M. Atkinson
Granite Island Group
127 Eastern Avenue #291
Gloucester, MA 01931-8008

or call:
Telephone: (978) 546-3803 / Fax: (978) 546-9467

URL: http://www.tscm.com/

Copyright ©2002, Granite Island Group